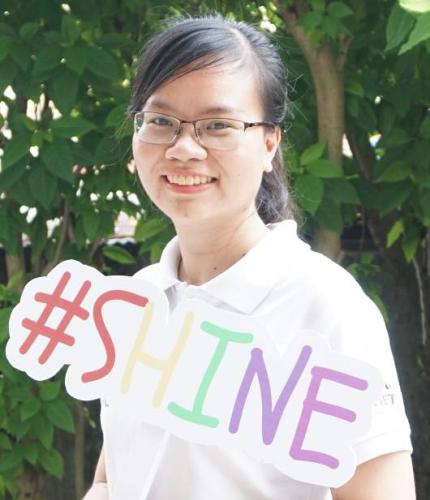 Giang Tran
Network Connector Since:
2021
Giang is Teach For Viet Nam Alumni, cohort 2 (2018-2020). Her passion is curriculum and learning design and teacher training. Besides, she is also interested in educational history and policy.
In her fellowship journey, she taught STEM extra-classes and took part in community projects that mainly focused on STEM education. She and her team delivered a training session about STEM education for  nearly 200 teachers in rural areas. These activities contribute to enhancing the capacity of teachers in partner districts as well as establishing innovation spaces. After the fellowship program, she continued to work with Teach for Vietnam as a STEM curriculum specialist.
She is now working as a research assistant at RMIT Vietnam Nam University on two projects involving innovative materials, the circular economy, and fashion. She hopes, after research projects, she will have more knowledge and experience to develop interesting STEM courses for students in rural areas. 
Areas of Interest
Curriculum development, online teaching, teacher training, STEM Education, leadership development, early age education